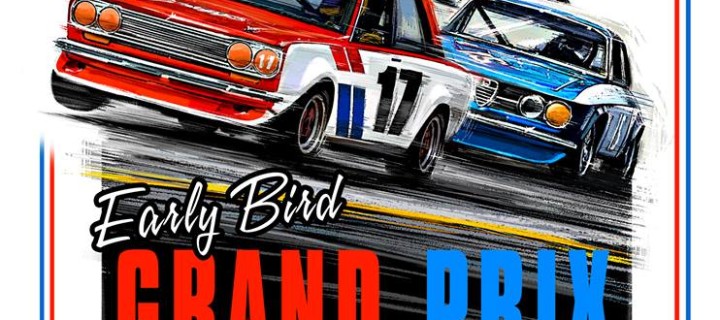 Many more details to come – beautiful artwork by CPVRG member Mark Atkinson kicks off our season!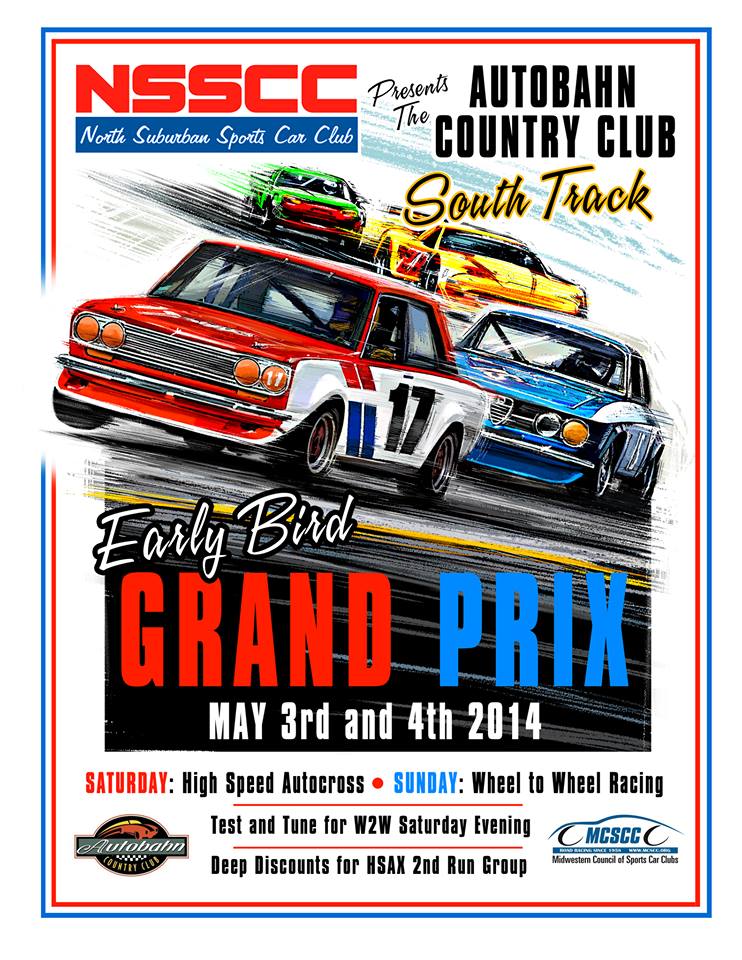 An end of the season tradition for us is Chicagoland Sports Car Club's Loooong Race, a 100 mile race (broken into two sessions for Vintage/Historic) at Blackhawk Farms Raceway. It's usually the largest grid of the year for us with 30 to 40 vintage race cars, and this year had more than 30 signed up to race.
23 cars started the race on Saturday and in the end, CPVRG accounted for four of the top ten, with member Bill Oakes taking the final checkered flag for the overall win!
Big thanks to all of the workers, friends and others who helped us through the season. Also another thanks to our sponsor, Sport & Specialty Restorations and Vintage Racing shop.
Checkered Past Vintage Race Group brought home second (Bill Oakes), third (John Saccameno), and fourth (John Wheeler) places at Midwestern Council Sports Car Club's race, Steel of Track, on September 29.
One more race to go, and it's the big one, Chicagoland's  Loooong Race on October 19th. Come to the track and join us, it's always a great time, and usually a very good group of cars to watch race.
In the meantime, enjoy a few minutes from the Steel of Track race in Bill Oakes' 240z.